Rudra Infratech
Passionate About Perfection
  Washed Sand Manufacturer in Udaipur
Who We Are
Washed Sand Manufacturer in Udaipur – Founded in 1988, the group of companies  has operations across various sectors including Woven PP Packaging, Real Estate, Mining & Crushing, Renewable Energy, Specialised Oils & Lubricants, and Specialised Welding Electrodes & Machinery.
The group started with the establishment of Arihant enterprises, which deals in the distribution and services of Specialised Welding Electrodes & Machinery of ADOR FONTECH LTD. Till date ARIHANT ENTERPRISES is the sole distributor in UDAIPUR zone. Following the success in distributor INDUSTRY, the group ventured in the distributorship of Specialised Oils & Lubricants of Carl Beckman and established Arihant Mechanical Equipment Pvt. Ltd in 1995. The company has consistently performed top across India and is the best performer in terms of sales and services.
Venturing into manufacturing, Dhuleva industries was established in 2011. The company provides packaging solutions to cement, fertilisers and minerals industry.  
It has become a need to convert waste into renewable solutions for a sustainable environment, Regain Energies & Banthia traders started in 2013 with a unique renewable technology that recycles waste tyres into Rubber Furnace Oil / Tyre Pyrolysis Oil, Carbon Black & Steel Wires. 
At the onset of INDIA's vision to provide affordable housing to all, the group started its very first project in real -estate industry with the launch of ARCHI Galaxy, providing premium flats at affordable prices. The project became the top selling project in Udaipur with record breaking bookings in the launch year of 2018. The group is currently working on new lined up projects in real estate industry.
Understanding the shortage of river sand and its effects on the environmental sustainability, the group started with RUDRA INFRATECH in 2019 . Rudra has one of the largest capacities for manufacturing of aggregate and Machine sand in Udaipur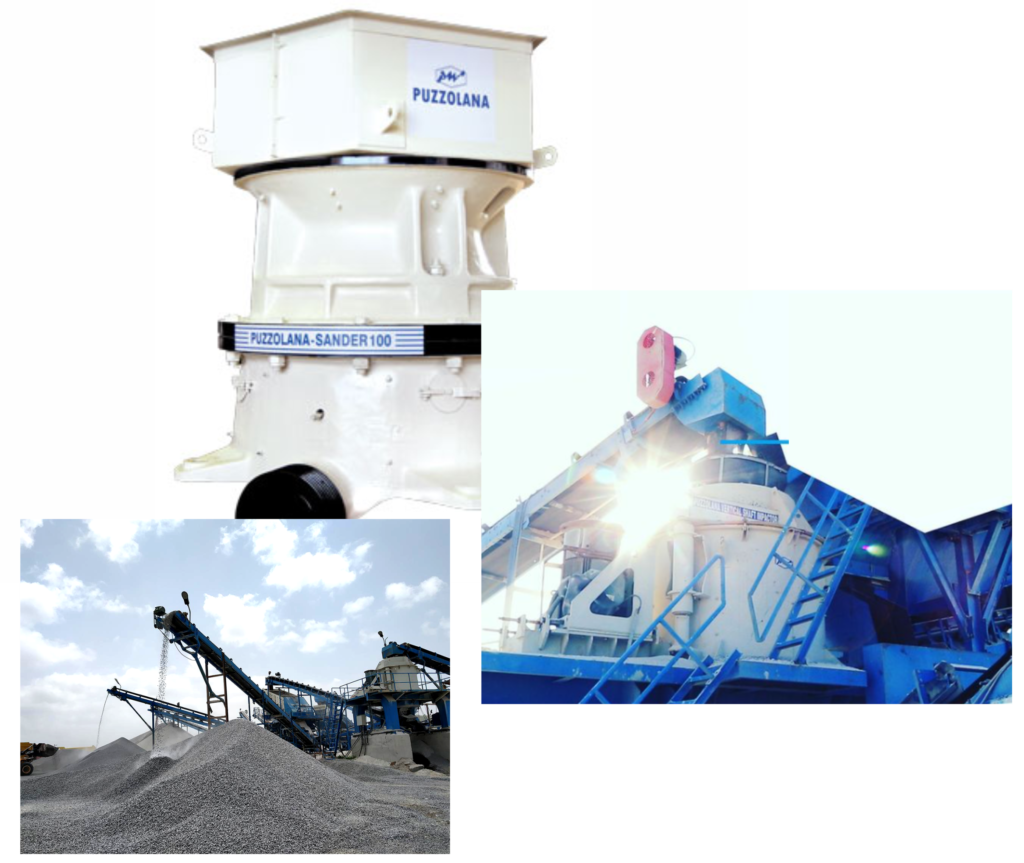 Aggregate And Machine Sand Manufacturer
The company has one of the largest capacity in Udaipur for retail supplies of Aggregate & M Sand. 
Our machinery reduces the Flakiness Index which improves the bonding of the material and reduces the consumption of cement hence reducing the cost per cubic meter.
Rudra Infratech has A 3-stage crushing plant along with a sand washer plant.
Our material is passed through cone crusher and vertical shaft impactor
which makes the material round and eases the flow for pumping of concrete.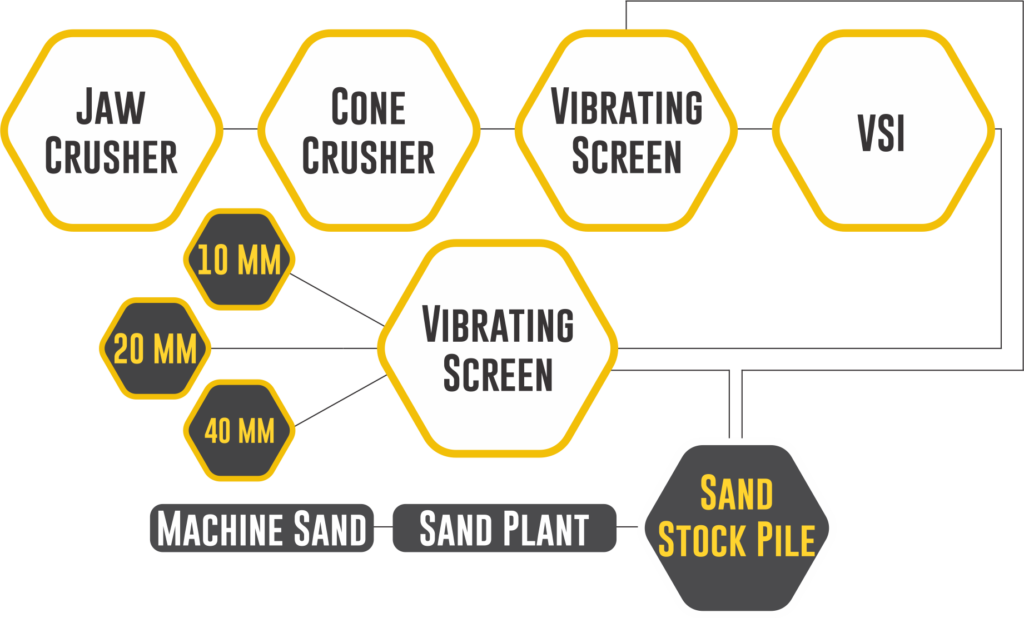 Why Choose Rudra Infratech
Highest Capacity
Rudra Infratech is into mining & crushing of Aggregate & Machine Sand with a capacity of 9,00,000 metric ton per annum.
TIMELY DELIVERY
Alongwith being one of the largest manufacturers in the region, we are known for timely delviery of products.
DEDICATED SUPPORT
We are there to assist you at any point of time for anything. Just call us and our executives will be happy to help you.